One of the first steps of effective research is gathering basic background information about a subject.
Reference sources such as general or subject-specific encyclopedias (print or digital) are a great place to start research.
Digital Collections of Note
Internet Public Library of America
Providing a single access point to millions of items—photographs, manuscripts, books, sounds, moving images, and more, The Digital Public Library of America (DPLA) brings together the resources of America's libraries, archives, and museums, making them freely available to the world.
It strives to contain the full breadth of human expression, from the written word, to works of art and culture, to records of America's heritage, to the efforts and data of science.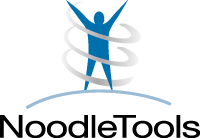 When using the Roeper network, clicking on the links above SHOULD send you directly to the resource.
From off campus and/or using another network, use the password provided by a teacher or the librarian.
Contact the librarian is you have difficulty accessing these resources.