Here is the assignment, so you never leave home without it.
Remember!! Use the Advanced Search, and uncheck the include citations and patents buttons.
SIGN IN using your STU password or REGISTER a new account using the roeper password.
Limit a search to a database.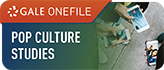 Limit a search to the Gale History database
If a new Roeper user complete the required fields to register a unique username and password. A unique email address is required, but the email address may be of any type (Gmail, Hotmail, a institution-issued account, etc.). Click "Submit" to register your account. You will be redirected to the new JSTOR main page, where you may use JSTOR as usual. If a returning Roeper user, just log in.
Please note that this access token link is for the use of Roeper Schools authorized users only. Any other users will be considered unauthorized. Please see our Terms and Conditions of Use (http://www.jstor.org/page/info/about/policies/terms.jsp) for further information.